Malawi president, Dr. Lazarus Chakwera says his administration is determined to uphold democracy in the country.
Chakwera made the remarks today during the launch of the National Action Plan for Open Government Partnership (OGP) at the Bingu International Convention Centre (BICC) in Malawi's capital, Lilongwe.
"Today, I graced the launch of the national action plan for Open Government Partnership. This initiative is key for it highlights my administration's commitment to open governance through best practices when it comes to key tenets of democracy," wrote the president on his official Facebook page.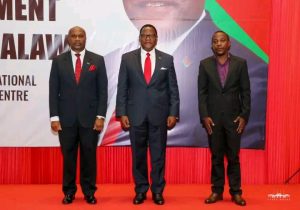 The president says as per his edict at last year's Anti Corruption Conference, he is glad to note that Malawi has reactivated its status as member of the OGP community.
"This is important because close monitoring of government performance improves service delivery to citizens," he says.
Chakwera adds : "Our development blueprint, Malawi Vision 2063 addresses issues of transparency as a clear path towards sustainable and inclusive development."
The Malawi leader pledges that his administration will therefore promote engagement between government, civil society, private sector and citizens so that they can develop the country together.