Ahmad Dickson, a Malawian who has just graduated with a Bachelor of Medicine and Bachelor of Surgery (MBBS) from Sulaiman Alrahji University in the Kingdom of Saudi Arabia (KSA) shines in Saudi Arabia Toastmaster Annual Conference 2023 (SATAC 2023) held from May 25th, 26th and 27th 2023.
Speaking in an interview with Muslim Media Agency from KSA, Dickson says he came second in the international speech contest.
"There were 30 contestants and more than 50 participants attended physically where the majority participated online worldwide. I was the second winner of an international speech contest," Dickson says.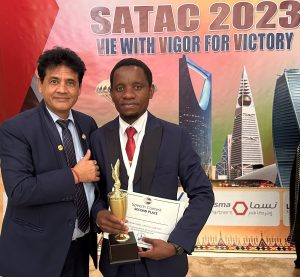 The medical doctor says the contest helped him to grow in leadership and public speaking master, networking, mentorship and coaching.
"I had chances to get powerful feedback and key notes from world champions in public speaking and leadership couches like Muhammad Qahtani, Muhammad Ali Shukri and others. This interaction not only has brought a 180-degree shift in my personal growth in leadership and public speaking but also will help me contribute to propel Malawi's aspirations e.g. Vision 2063 to the new heights for the good of the Malawians," he says.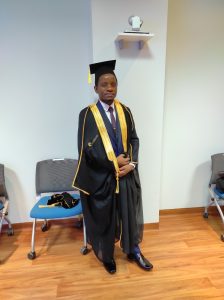 Dickson adds: "Despite being a contest, my speech touched the hearts of some people who have promised to find a way to help Malawi in one way or the other. My contest speech was a 6 minutes 43 seconds story that aimed at encouraging people to be kind, remember those who have helped us succeed and extend the same gesture to others,"
"The story, that reflects the struggle most Malawian students face, revealed my life and educational struggle, how kind people helped me get through until I have just graduated with a bachelor's degree in medicine and surgery, how I have used such privileges to help those in need outside and inside Malawi and concluded with my future plans for the Malawians."
This was a Saudi Arabia Toastmaster Annual Conference 2023 (SATAC 2023) contest organized by District-79. Among others, the competition was to find one winner for international speech contest who will compete in the gulf region and then proceed to Bahamas for the world championship should he/she become victorious at regional level.
Toastmasters International is a nonprofit educational organization with 14,700 clubs in 144 countries. Since 1924, it has been helping people from diverse backgrounds become more confident speakers, communicators, and leaders.