Yesterday was World Teacher's Day under theme "Teachers: Leading in Crisis, Reimagining the Future".
To celebrate the day, Malawi Muslim Website talked to students who once went to teaching practices at Mariam Girls' Teachers Training College in Mangochi district.
Malawi Muslim Website expounds the important role of female teachers in shaping primary education in the country.
Aisha Amin, a second year student at the college says teaching profession has been her dream and teaching is the mother of all professions .
"When I was young, I realised that the best profession for me is teaching. Teaching is the head of all other professions," she says.
Amin says despite learning at the Islamic teaching college, she is proud that she teaches learners from all religions in class.
"We, teachers include all learners despite their religions. But when it comes to dressing or other activities, we advise Muslim students to dress properly,"
"I always make sure to dress as our religion says we should dress properly so as I do that, Muslim learners take me as an example and they also dress well," she says.
Amin says she is very proud to learn at Mariam Teachers Training College for it is the best place to consume teaching skills.
"I always say Alhamudulillah for being at Mariam the school of girls only. As only girls we do participate fully in class without shy and also we do collaborate most of the times and that will help me to become a great teacher," Amin told Malawi Muslim Website.
Another student, Edna Jannah told Malawi Muslim Website that she always dresses Islamically to be a good role model to Muslim female students.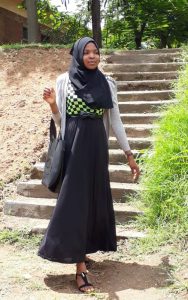 Jannah says she is planning to upgrade her education after finishing at Mariam.
"My plan is that I should upgrade my education after finishing at Mariam because I believe it is a calling to teach the nation," she says.
Jannah says it is good now that Muslim girls are allowed to wear hijaabs in schools.
She has commended Bilal Trust for constructing Mariam Teachers Training College because they get quality education at an affordable price.
"Alhamdullilah, we pay less. It is k55 000 only per term. As a student, I am grateful to Bilal Trust because by bringing this, a lot of girls are now qualified teachers," Jannah says.
Another college of Bilal Trust in the country is International College of Business Management (ICBM) situated in Blantyre City.