Today, Malawi President, Dr. Lazarus Chakwera has officially opened the Lilongwe Institute of Orthopaedics and Neurosurgery (LION) constructed within the Kamuzu Central Hospital (KCN) premises in Malawi's capital city.
The president says this in government's quest to improve the country's capacity in diagnosing and treating musculoskeletal and nervous system ailments.
"This is an incredible feat because for many years Malawi has grappled with the social and economic effects of ever increasing road traffic accidents, an occurrence that puts a huge strain on our health sector," Chakwera wrote on his Facebook page.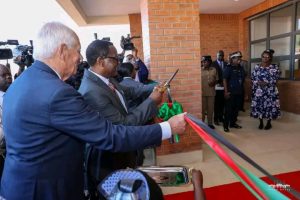 He say: " It is for this reason that landmark investments like this hospital speak to our health sector agenda where Malawi envisions a healthy population as a fundamental component in building a more prosperous future for all."
Chakwera says he is particularly pleased with the partnership and level of coordination between Government of Malawi and other international stakeholders in realising this state-of-the-art facility.
"Special thanks to Norwegian businessman and philanthropist, Mr. Trond Mohn, and his family for their enormous contribution towards construction of the institute. In addition, Malawians are grateful to the Government of Norway, Haukeland University Hospital, CBM and AO Alliance Foundation for their financial and operational collaboration," the president says.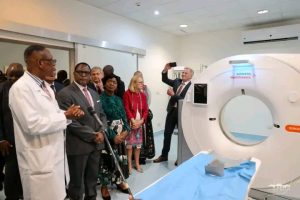 Chakwera adds:" We will continue cooperating with development partners in investing in the health sector so that we positively impact the socioeconomic transformation of the country."