Darussunnah Foundation a charity organisation under Muslim Association of Malawi (MAM) has donated a borehole to Maganga health center in the area of Senior Chief Maganga in Salima District.
Speaking after the donation, Country Director for the organisation foundation, Sheikh Ismael Allan said, the initiative is part of Darassunah foundation's objectives.
"Water is life. After several requests from Maganga health facility, we decide to drill a borehole because they were facing many challenges arising from not having clean water", said Allan.
Sheikh Ismael added to say the borehole will also help to provide clean water to the people of the whole senior Chief Maganga area.
He then urged the beneficiaries to take care of the borehole.
"We have donated the borehole and now it remains the responsibility of the people to take care of it so that it can continue saving lives of people," he said.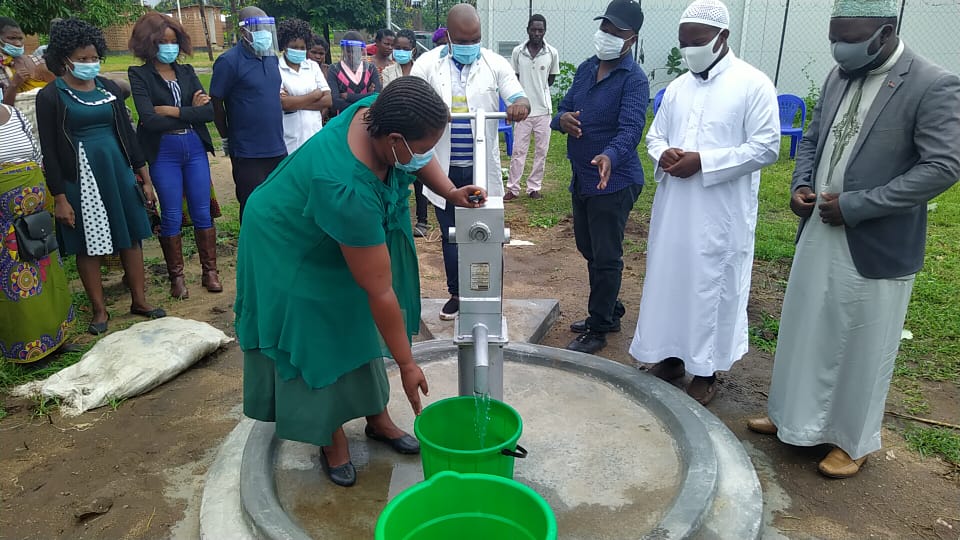 Member of Parliament for the area Honourable Gerald Kapise Phiri who was also a Guest of Honor at the handing over ceremony hailed Darussunnah Foundation for the development.
"This donation has come on time because we were facing a lot of challenges here. With the coming of Covid-19 water is also needed for sanity to prevent further spread of the virus. So this borehole is going to provide clean water to our area", said Phiri.
The donation comes barely after 3 weeks when the authorities at the health facility wrote a letter to Darussunnah Foundation requesting a borehole.
Darussunnah Foundation is a newly established charity organisation with the objective of improving people's lives in all circles. Since its inception, the foundation has managed to build houses for the elder and the orphans and paid school fees for less-privileged people.