Ministry of Energy in Malawi says through the Ngwee Ngwee Ngwee Fund that been launched today, 10th March, 2023, over 200,000 households are expected to access off-grid solar systems in rural areas by June, 2024.
Speaking during the launching ceremony today at Sunbird Capital Hotel in Lilongwe, Minister of Energy, Honorable Ibrahim Matola who presided over the event said his ministry is implementing the Malawi Rural Electrification Programme (MAREP) which is now in Phase 9 but the programme is yet to reach all the rural areas hence coming up with the fund which is under the Malawi Electricity Access Project (MAEP).
"This project is therefore, complimenting government's efforts to reach more people in rural areas with access to electricity," he said.
According to Matola , under the off-grid Market Development Component, the Ministry of Energy has established the Ngwee Ngwee Ngwee Fund, amounting to USD 20 million to enable off-grid solar companies to import and distribute over 200,000 solar home systems to rural households across Malawi.
"This will add 5% to the national electrification/access rate by 2024. Currently, the electrification rate is at 18% with 11.4% coming from the National grid and 6.6% from Off-grid solar solutions.The fund will provide loans to eligible off-grid solar companies up to USD 14 million as working capital to expand their operations and speed up procurement and importation of the off-grid solar home systems," he says.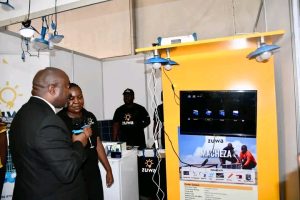 World Bank Country Manager Hugh Ridell said the financial institution is proud to finance the project which is expected to alleviate energy challenges facing the country.
"We are very sure that the impact of Ngwee Ngwee Ngwee Fund will be significant . The solar companies will be able to meet the needs of Malawians. We need Ngwee Ngwee Ngwee Fund to make a huge impact in the country to an extent of allowing students in the rural areas study at night ," Ridell said.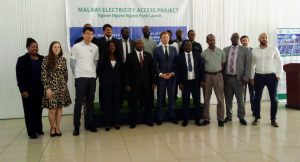 According to Ministry of Energy, the Ngwee Ngwee Ngwee Fund is set to be rolled out in April, 2023. The Ministry has tasked Infrastructure Development Company Limited (IDCOL) in collaboration with the African Grant Advisor Limited (AGA) to manage the fund.
Ministry of Energy expects that the project and Fund, will not be the last one for the World Bank to intervene in the Malawian off-grid energy sector.
The ministry requests other development partners and Financing institutions here in Malawi will emulate this positive effort towards fulfilling the Malawi Government goals of meeting universal access to electricity by 2030, by providing the much needed financing to the Malawi off-grid solar market.
Malawi Electricity Access Project (MEAP) is a project aimed at increasing access to electricity through grid densification- a component being implemented by the Electricity Supply Corporation of Malawi (ESCOM), and off-grid Market Development- a component being implemented by the Ministry of Energy.