Malawi Muslim Medical students at International University of Africa (IUA) in Sudan will conduct a health check-up program in February, 2020.
The students will conduct the program under their umbrella body called Malawi Medical Students Association (MAMSA)
MAMSA Secretary Uthman Wisck told Malawi Muslim Website that the students will among others test blood group, blood pressure and oxygen saturation of fellow Malawi students including those in other faculties on a specific date to be announced soon.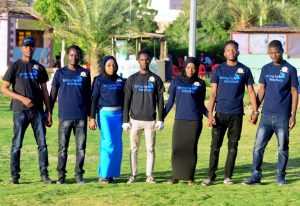 Abdul Umande, a second year student pursuing Bachelor of Science in Medical Laboratory Science commends the roles of MAMSA.
"This association plays many roles among Malawian students at IUA. Among others, we organise healthy civic education programs whereby we teach each other some healthy issues e.g transmission and prevention of some common diseases. We also conduct healthy debates,"
"Sometimes, we discuss some of the challenges facing health sector in Malawi. Upon looking into these challenges, we do finalise by assesing solutions that can be followed to improve Malawi's health sector,"he said.
According to Umande, the students also visit hospitals in sudan breathing hope in the hearts of sick people and cleaning up some places in hospitals.
"We also offer guidance to people especially those living with Sexual Transmitted Diseases such as HIV/AIDS," he told Malawi Muslim Website.
The health check-up program will be sponsored by International University of Africa (IUA) former medical students from Malawi.
IUA has over 30 students from Malawi who are studying various programs such as Bachelor of Surgery and Bachelor of Medicine, Bachelor of Nursing, Bachelor of Science in Pharmacy, Bachelor of Science in Medical Laboratory, Bachelor of Science in Computer Science and Bachelor of Laws.