The Muslim Association of Malawi (MAM) Chairman  Sheikh Idrissah Muhammad is attending a five-day African Muslim Leaders Summit currently underway in Istanbul, Turkey.
The 3rd international Summit, which has been represented by 42 African countries has been organised by the presidency of the religious affairs.
In his opening remarks, Turkish President Recep Tayyib Erdogan praised the high level cooperation between Turkey and Africa in various fields.
"We increased the number of Turkish embassies in the African continent from 12 to 42. As a result of our efforts, we have brought up Turkey-Africa relations to a level that could not have been even imagined 15 years ago,"Erdogan said.
Erdogan underlined that a total of 10,480 African students who graduated from Turkish universities serve their countries as Turkey's "peace ambassadors".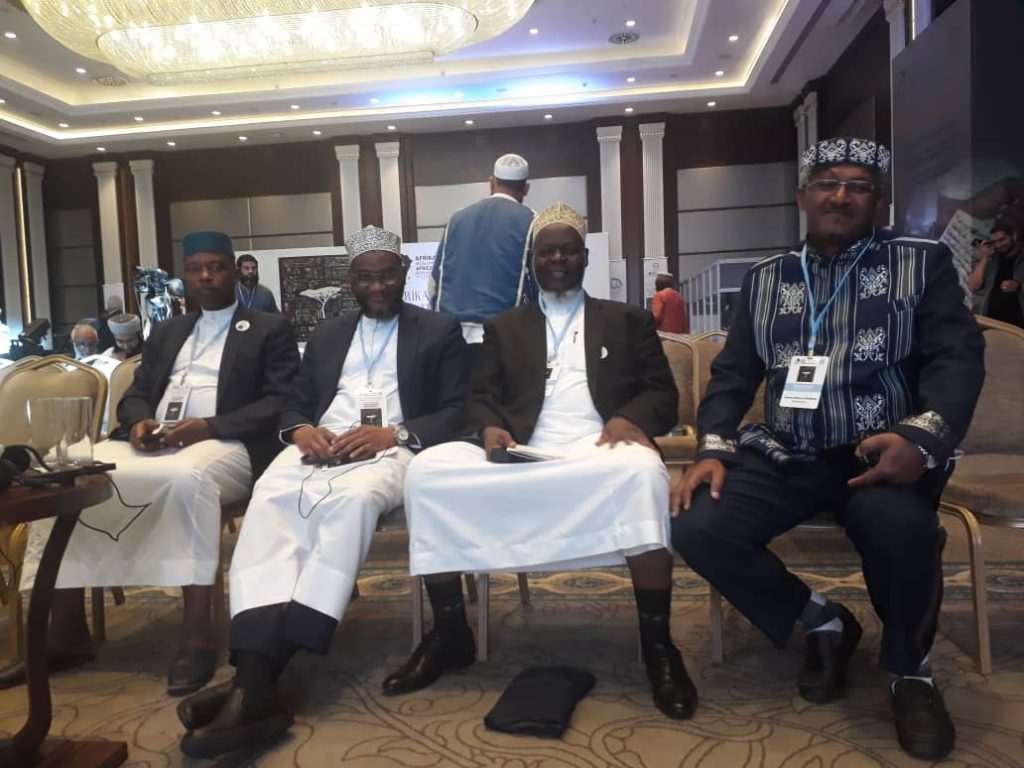 In Malawi, many students have graduated from different disciplines such as Medicine, ICT, Engineering and many more.
Speaking to Malawi Muslims Website from Istanbul, the MAM Chair thanked President of Turkey for including Malawi as the beneficiary of the scholarships and also for extending the invitation of the summit to the Warm Heart of Africa.
"I also wish to thank the leadership of HE Professor Peter Mutharika through ministry of foreign affairs for making it easy for our boys and girls who have undergone such studies without any difficulties," said the chairman.