The National Chairman of Muslim Association of Malawi (MAM) Sheikh Idrissah Muhammad has commended Muslims in Mzuzu city under their umbrella body called Mzuzu Muslims Jamaat for their industriousness to develop Islam in the northern region.
Sheikh Muhammad made the remarks on Sunday , 3rd January,2021 when he was the Guest of Honor at the event that the Muslims organised celebrating the purchase of a truck using their own money.
Sheikh Muhammad commanded the Muslims for using their own funds without waiting for donors to come in.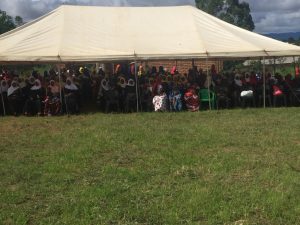 .
Speaking in an interview with Malawi Muslim Website , one of the organisers of the event, Chipiliro Thom Sanudi says the Muslims in the northern Malawi gathered resources to buy the motor vehicle.
"There is a group known as Mzuzu Muslim Jammat situated in Northern Region of Malawi. This group was formed under Vision 2020,"
"Vision 2020 is a logo that was named in order to buy a truck within 2020 calendar. Alhamdulillah, that ambition of buying truck was fulfilled within that calendar,2020," Sanudi told Malawi Muslim Website.
Sanudi says there was a committee in Mzuzu Muslim Jammat, that was collecting money from the well-wishers.
"Every person (well-wisher) was entitled to pay K24,000 per year. The targeted amount of money collected and we bought a truck. The reason of buying truck is to be used at the mosque in different activities like funeral, Dawa e.t.c in the northern region of Malawi, " he says.
The Muslims bought the truck at MK 7,000,000 and the event took place at Katoto Mosque known as Kandahar in Mzuzu city.