Muslim Association of Malawi(MAM) has constructed a primary school in Nkhotakota district.
Mr Bujard Kalera, MAM Deputy Treasurer told Malawi Muslim Website that the school is found in Kankuwadzi village, Traditional Authority Malengachanzi in the district.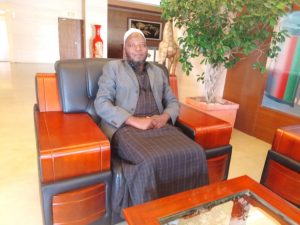 According to Mr Kalera, the school is expected to be opened next academic term.
"The school constructed last year and we have also finalised constructing houses for teachers. We have been working hand in hand with the community members to see that the primary school exists,"
"We have already requested teachers from the Government and next term the school is being operationalized ," he said.
According to Kalera, the school will help learners to easily access education.
"The school is called Kankuwadzi primary school with standard 1 to 5. The school will help learners who were facing challenges especially during rainy season."
"Learners used to cross rivers to a nearby school but with the coming of the school, they will stop that. We shall soon make it, a full primary school, Insha Allah," he told Malawi Muslim Website.
Dubai Charity Trust funded the construction of the school.
MAM has so far constructed over 10 schools in the country.