Today, Minister of Energy, Ibrahim Matola handed over the single buyer license back to ESCOM from the dissolved Power Market Limited.
Matola says the handover is in line with the Government's policy to ensure the provision of sustainable and affordable Energy in Malawi.
"You may wish to know that in 2016, Malawi adopted Electricity reform agenda, which involved amending the legal, regulatory and institutional framework. Following the Electricity reforms, ESCOM was unbundled to create another entity, the Electricity Generation Company (EGENCO), to detach electricity generation functions from ESCOM,"
"The Remaining ESCOM was reorganised. Apart from Transmission and Distribution functions, two new functions were introduced: Single Buyer (SB) and System and Market Operator (SMO). This was implemented in January 2017," Matola wrote on his official Facebook page.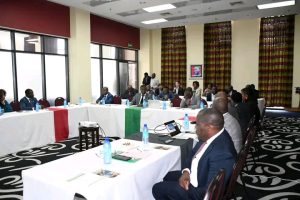 The minister sats In 2018, the Government established another company Power Market Limited (PML), to carry out the single buyer functions, a role which ESCOM was previously executing.
" Over the following years, PML was not able to fully operationalise the Single Buyer function for various reasons, ultimately not fulfilling its mandate,"
"In December 2022, this Government reviewed the single buyer functions and decided to dissolve Power Market Limited and transfer back the single buyer function to ESCOM guided by the electricity amendment act 2016," he says.
Matola adds: "With the re-transfer of the Single Buyer License, ESCOM now has the full mandate to perform the functions and duties of the Single Buyer Licensee,"
"With the removal of a player in the Independent Power Producers procurement process, the Government's and everybody's expectation is that this procurement process will be more efficient and ultimately more sustainable."
According to Matola, the Government's plea is that ESCOM should be responsive to investors in the power industry.
" ESCOM should have a timeframe within which it should carry out activities in the procurement process. For instance, ESCOM should have a timeframe for responding to an investor when one submits an expression of interest. There should be a timeframe for negotiating and concluding a Power Purchase Agreement, " the Minister says.