Minister of Energy , Ibrahim Matola has today arrived in New Delhi , India to attend the 18th CII -Exim Bank Conclave on India -Africa Growth Partnership.
"I have arrived safely today in New Delhi, India, together with other ministers from different ministries, for the 18th CII-Exim Bank Conclave on India-Africa Growth Partnership," Matola wrote on his official Facebook page.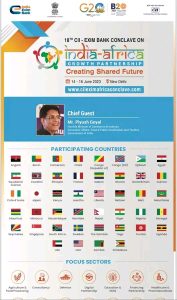 According to the Minister, this is a three-day event where Malawi will also sell projects that need investment to potential investors.
"This conclave is an opportunity for us as a country because many investors have already shown their interest in investing in Malawi even before our arrival here, as evidenced by multiple meetings scheduled in addition to the actual event," he says.
Matola adds :"Shortly after arriving, my team and I already met some investors interested in 100% renewable energy. I have told them what we require urgently as a country to be able to hit 1000 Megawatts as per State President H.E Dr. Lazarus Chakwera's vision,"
"I have also explained to them how his administration is committed to assisting them in settling in Malawi and help achieving our goals in vital economic areas including energy."
The conclave brings together members from different countries in Africa, Asia, Europe and America. The Chief Guest at the event is Mr. Piyush Goyal who is the Minister of Commerce and Industry , Consumer Affairs , Food and Public Distribution and Textiles in the Government of India.