The leadership of Poetry Association of Malawi (PAM) Central Region Chapter has called on stakeholders to start engaging poets in matters of national importance, citing their talent as one way of reaching the masses of people with important messages.
The call has been made during the tree planting exercise held at Lilongwe Government Primary School where Chairperson for the Save the Future Foundation Mr. Maloto Chimkombero graced the occasion.
In her remarks Chairperson for PAM central region chapter Mervis Hunga said its high time stakeholders avoided sidelining poets as the national issues also affect them hence environmental disasters are a concern for everyone.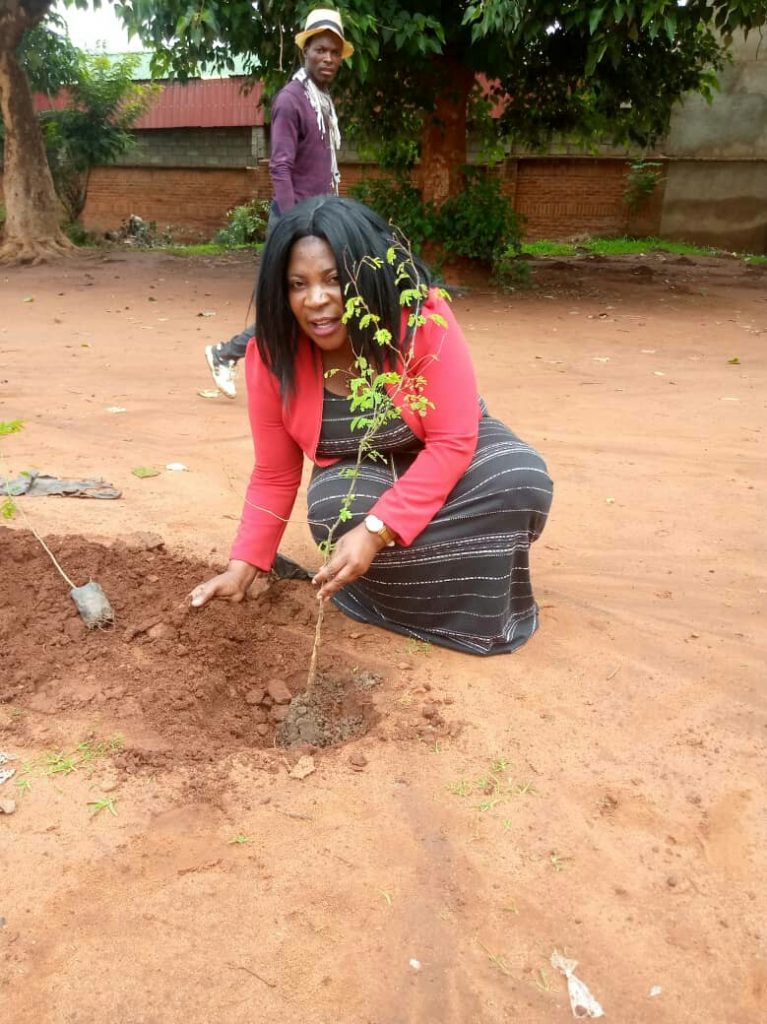 Said Hunga, " Its high time stakeholders started engaging poets in matters of national importance because we can reach the masses in shorter period of time using our talent. It is therefore an appeal to the public that we the poets we're also citizens of this country so start involving us in your activities. Remember environmental disasters affect everyone."
In his response Mr.Chimkombero who donated 300 seedlings commended corporation as a means to reach its target amid tree planting season.
Said Environmental Activist, " We accepted to partner with them in this tree planting exercise because our organization is on mission to plant thousands of trees in Lilongwe and other districts but we know that we can't do it alone. We believe that environmental conservation projects require collaborative efforts if we are to win against climate change crisis. "
This year's tree planting season in Lilongwe was launched on 19th January, 2022 by the Lilongwe City Council through the Mayor Richard Banda.