South African based Malawian business magnet Simbi Phiri has refuted claims made by Democratic Progressive Party (DPP) during their recent protests in Blantyre that he bribed the constitutional court judges to rule in favour of the petitioners (Malawi Congress Party and UTM party) .
Speaking in an exclusive intervew with private owned Zodiak Broadcasting Station (ZBS) Simbi Phiri who is the Chairman of Khato Civils Limited said he had never been a political supporter of MCP but he financially supports MCP as how he supports other politicians of DPP and AFORD among other political parties.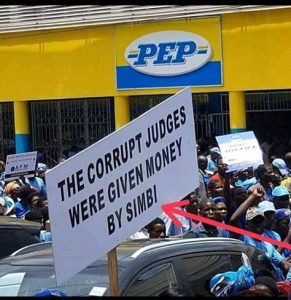 He challenged DPP that they should report him to Anti-Corruption Bureau (ACB) if they have evidence to support their claims.
Phiri said the claims are coming in because he is a close friend of MCP president , Dr Lazarus Chakwera.
"I know that this is because I and Dr Chakwera are close friends. Yes, that is very true and if anyone thinks that I can take Chakwera as my enemy, that can never happen," he said.
Commenting on Salima-Lilongwe Water System contract that his company Khato Civils won, Phiri said hostile political situation in the country halted the project.
He said DPP officials sabotaged the project because of their thinking that he supports MCP.
However, Simbi Phiri said proper measures will be taken to reclaim money he used to bankroll the first phase of the project.