Thursday, 20th April, 2023, a UK based Muslim charity organization called My Malawi which is under Mehbub Memorial Centre donated various items to Tropical Cyclone Freddy victims in Mangochi district.
The organization made the donation through Mangochi Police Station Public Relations Officer, Amina Tepani Daudi.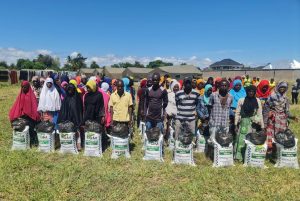 Speaking in an interview with Muslim Media Agency, Daudi says the donation reached out to 95 families .
According to Daudi, on Monday, this week, she went to Mangochi Stadium Evacuation Centre where 95 families who were affected by Cyclone Freddy are residing for an official visit.
"While, I was interacting with the victims, I discovered that they are in need of more resources especially food items,"
"After that, I decided to take an initiative to reach out for help through social media on their behalf. On April 19, I was directed to a Muslim charity organisation called My Malawi which is under Mehbub Memorial Centre but based in UK," Daudi says.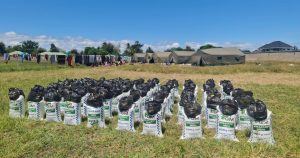 The Public Relations Officer contacted the organization for help and the response was positive.
"Yesterday, I donated food items to the victims on their behalf worth K2.5 million," she said.
She adds," Each family received 1 bag of 25 kilograms of flour, 10 packets of Soya pieces, 15 tablets of U-fresh soap , 2 kilograms of Sugar, 1 kilogram of salt and 1 litre of cooking oil."
Daudi reitariates that My Malawi Organization is expected to reach out to more Tropical Cyclone Freddy victims in the lakeshore district.