Police in Mangochi district have arrested Memory Chokhotho, 35, on allegations that she was posing herself as a soldier belonging to Malawi Defence Force (MDF) based at Maritime in Monkey-Bay.
According to Mangochi Police Station Public Relations Officer, Amina Tepani Daudi, traffic officers in the morning of April 24, 2023 while executing their duties at Chimwala Roadblock stopped a Toyota Passo Settle registration BX4881 which was coming from the direction of Mangochi Boma heading Liwonde.
"Whilst checking, the officers noted a military jacket of which the suspect hanged on the passenger's sit and upon being quizzed Chokhotho who was in civilian attire lied that she works at Maritime base under lntelligence Unit,"
"Despite failing to produce her service identification card, she also introduced herself with a suspicious number which prompted to her detention," says Daudi.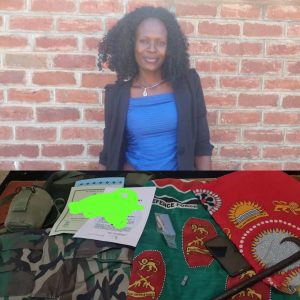 Daudi says upon making enquiries at Monkey-Bay Maritime Base, it was revealed that the suspect personated and was arrested instantly.
Later in the evening, a team of police officers in conjunction with Monkey-Bay MDF soldiers took the suspect to her house at Maldeco Trading Centre where military camouflage uniform including sweater, UN medal, two MDF wrappers, MDF certificates, drinking bottle and small axe were recovered.
The suspect was also found with two fake MSCE and business certificates.
Meanwhile, investigations are underway since the properties are bearing one military personnel (name withheld) of whom the suspect claimed to be her ex-husband and were divorced in 2015.
Chokhotho hails from Chipala Village in Traditional Authority Mponda in Mangochi district.