A non- profit making community based organisation called Girl Child Education Movement (GCEM) has vowed to support girls to achieve their academic dreams in Mangochi district.
GCEM's Executive Director Marshall Dyton told Malawi Muslim Website that the organisation was established to fully support girl child education in Mangochi South East.
"This came about when we discovered that all the challenges the world is facing can be solved when we have educated a girl child.
When you educate a girl child, you have educated the whole nation,"
"Before every woman became a woman she has to be a girl, So we realised that when we have educated a girl child , we have educated a woman who will also educate her siblings," Dyton said.
The Executive Director told Malawi Muslim Website that GCEM started fully supporting some girls in standard 7 and now they are in form 4.
"One of the initiative which we have been doing is providing total support that will enable the girls go to school,"
"GCEM provides stationery, provides full school fees and also provides bicycles. We provide bicycles because most of the students here are selected to community secondary schools, so bicycles are provided to ease the distance," he sid.
GCEM is also making sure that girls
in Mangochi South East shouldn't go to school but also they must stay there. For example, last year, the students were worrying about hunger but the organisation provided fertiliser to them so that they can have enough food in their families.
The community based organisation is also looking at the grassroot level of education.
"The organisation is also constructing Early Childhood Development Centres (ECD centres) in the the same location,"
"We have managed to build three ECD centres. Two of them were built with the funding from World Connect and the other one was built with our own money," Dyton told Malawi Muslim Website.
He said the plan of the organisation is to have many ECD centres in mangochi South East.
"The issue about ECD centres is related to girl child education. Many parents when it is time for farming, if they have a small kid , they keep a girl away from school to be looking after a child,"
"ECD centres have people who take care of the children while their parents are doing other works. This also enable girls to concentrate on their education, " Dyton told Malawi Muslim Website.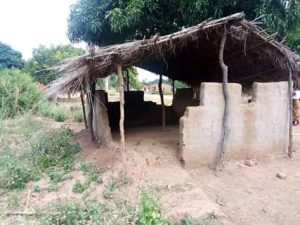 Yesterday, the organisation has launched the construction of a new modern ECD centre in Group village headman Mgawo in Mangochi district with funding from World Connect.
Girl Child Education Movement was established in 2015.