Noel Stern Liffa is Gold Medal winning Muslim athlete currently studying Bachelor of Science in Indigenous Knowledge Systems and Practices at Malawi University of Science and Technology (MUST).
Malawi Muslim Website caught up with Liffa to understand his journey in athletics.
"I joined athletics in July, 2018. In the same year , I participated my First National Track and Field organised by Athletics Association of Malawi (AAM) without doing any single training but I destroyed over 30 athletes in both 100 metres and 200 metres winning two Gold medals at Bingu National Stadium in Lilongwe . In 2019 , the same year AAM organised another competition where I won three Gold medals, " he told Malawi Muslim Website.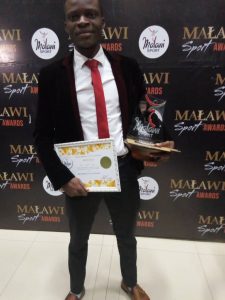 Liffa said to be an athlete was his dream from childhood.
"But because of lack of exposure and the fact that I was a boarder at Robert Laws Secondary School, I was unable to compete. Had it been that Malawi School Sports Association (MASSA) games were also including athletics in rural schools, I could have be known around 2012 /2013. MASSA games only included football and netball, but in cities the secondary schools sports body included athletics," he said.
Liffa has also made tremendous progress in athletics outside the country.
"Some of my adorable moments include breaking our national records in both 100 metres and 200 metres in Morocco and Qatar respectively in 2019. These records were set by Estone Kaonga in 1978. People have failed to smash them,"
"I won my first International game in Botswana during Gaborone International Meet. I was number one in 200 metres of group B, breaking the national record on the same day," he said.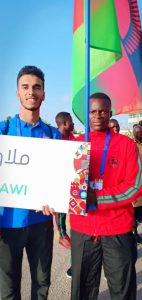 Liffa told Malawi Muslim Website that despite his positive streaks in the game, challenges are also on the same road.
"A lot of challenges though I have enjoyed athletics a little. Some of the challenges include, lack of training materials, proper nutrition because I am at school. My mother can not support me fully because some days I eat only lunch or supper to meet my little financial capabilities with the closing school date a thing which is not good for athletes to perform good, but I train dairy," Liffa said.
This great athlete is eyeing to break more records in the future.
"I want to reach a certain level . I want to reach sub ten seconds or sub twenty seconds in 200 metres, " he says.
Lifa has advised aspiring athletes to take their dream head on.
"Aspiring athletes should not give up once realising that they have talent. They should work on it until a recognised level is reached. They can mix up with school because what matters is time management," he told Malawi Muslim Website.