The Muslim Association of Malawi (MAM) Blantyre Chapter has commended Muslims for supporting Tropical Cyclone Freddy victims in the country.
The remarks were made yesterday by Sheikh Amman Omar who is the Chairman of MAM Blantyre District Chapter at Kapeni Camp, Misesa Village, Traditional Authority (TA) Kapeni in Blantyre where the faith-based organization distributed various items to the victims.
"We have donated various items here worth 3.5 Million Kwacha. MAM Blantyre Chapter needs to thank Muslims who are supporting our initiatives to continue supporting our Muslim brothers and sisters in the camps," he said.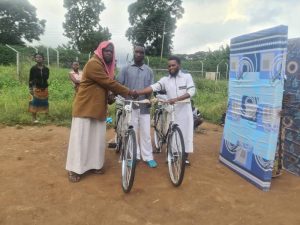 Sheikh Omar adds," We have distributed items such as sewing machines, mattresses, bicycles, pair of shoes and ramadhan packages to the people residing on the camp."
Finally, MAM Blantyre Chapter is requesting well-wishers to continue supporting the organization.
"…We are still requesting well-wishers to continue supporting us so that we can help many people affected by the natural calamity," Sheikh Omar said.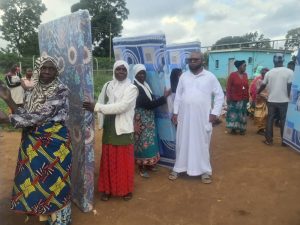 Two days ago, the same organization together with Muslim Youth Society (MYS) also distributed various items to the Tropical Cyclone Freddy victims at the Kapeni Camp and other areas within Blantyre.