Muslim Artists Association (MAAS) has organized various Muslim artists to sing against the increase in corruption cases in the country.
MAAS President Nurdeen Cassim told Muslim Media Agency that realising the role that the artists are playing in disseminating information, the association thinks it is very important to engage the artists to advise Malawians against the dangers of the malpractice.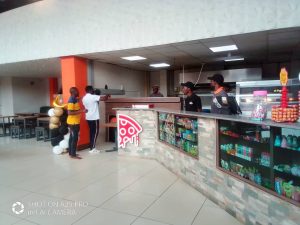 Cassim also disclosed that the audio of a nasheed titled "Tigawireni Manja" is out and currently the recording of the video is underway and is being sponsored by Kips Restaurants.
One of the artists featured in a nasheed, Ishmael Katawala told Muslim Media Agency that corruption has alot of disadvantages to any society and one of them is that it hinders country development.
"I decided to join this so that we can voice out ill about corruption. Artists are influencers as they have a big platform that can be used to change this evil behavior called corruption.
The project brings together nasheed artists, poets, and comedians.