Gone are the days when Muslim women were underestimated in all spheres of life.
Muslim women have so far made tremendous progress in various fields such as academia, politics and science.
It is awesome to register such milestones because Muslim girls have role models now.
In the past, it was impossible to find Muslim women doing big in politics, academia and science among other areas.
Fortunately, we have great Muslims in politics, academia and science.
Among others, we are proud to have a Muslim who is the Second Deputy Speaker in the August House, Honorable Aisha Mambo Adams. We are also proud to have big names in the academia such as sister Halima Twabi who is a Lecturer at Chancellor College.
We are also proud to see our Muslim sister ,Rashidah Nsamila graduating with Distinction in Bachelor of Science in Earth Sciences (Geology) at the first congregation of Malawi University of Science and Technology (MUST) last year .These are just few of Muslim women who deserve a pat on the back.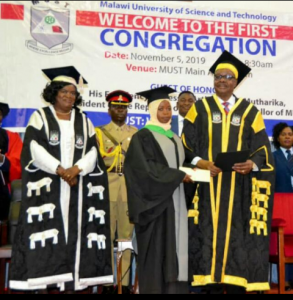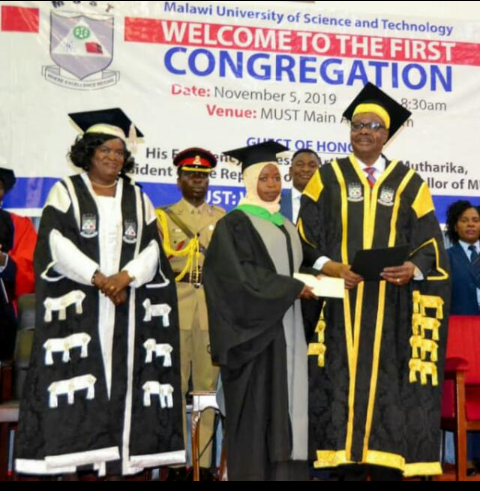 These women are our heroes. They are making us proud because they are role models of many Muslim girls who felt like dreams can't be realised in life.
The good thing about these women is that they are also busy motivating fellow Muslim sisters.
How many girls were motivated after hearing that Rashidah banged that Distinction Degree at MUST? Almost all Muslim girls even non-Muslims were inspired . That is what we need as Muslims. Rashidah in 2019 almost spoke in all sisters camps. That alone inspired a lot of Muslim girls.
Imagine how many Muslim female politicians and aspiring politicians were inspired when Honorable Aisha Mambo Adams won the post of Second Deputy Speaker of the National Assembly? Honorable Adams was a Guest of Honor at sisters camp organised by Muslim female teachers at Maryam Girls Teachers Training College in Mangochi last year. That is the kind of Muslim community we need to build.
Imagine how many Muslim women inspired after reading the story of sister Halima Twabi in Nation Newspaper yesterday? Many Muslim girls have that hope that everything is possible in life.
Let us keep pushing because Muslims have best brains that are supposed to be used.
Indeed, Muslims women have role models now.
Send your feedback to the writer: malengabright@gmail.com.