Muslim Youth United (MYU) and Queen Elizabeth Central Hospital (QECH) today have signed a Memorandum of Understanding (MoU) on the adoption of two wards that MYU is supporting at the Blantyre based referral hospital.
MYU Chairman Abdullah Panjwani and QECH Director, Dr Samson Ndolo signed the agreement.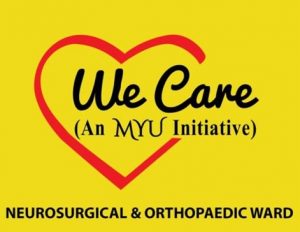 The agreement will see MYU through its initiative called " We Care" continue supporting Orthopaedic and Neurosurgical wards at QECH.
The signing ceremony of the MoU took place at Queen Elizabeth Central Hospital.
Muslim Youth United officially launched the initiative a month ago at Mpingwe Sports Club in Blantyre.
MYU is also conducting a feeding program at the same hospital.
Muslim Youth United is a group of volunteers with them aim of helping needy people in a halaal way.
The group was established in 2014 through WhatsApp.