By Ibrahim Sanudi
Malawian Nasheed artists are increasingly becoming silk-stocking personalities by the day. Gone are those days when most artists are focused on preaching and spreading the words of Allah.
In recent times, artists who do Nasheeds all over , have become real businessmen and women.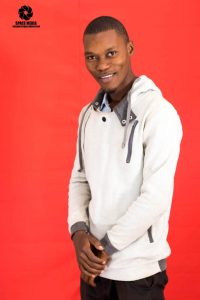 But as the words goes, "For what it's worth, it's never too late to be whoever you want to be.", Allie Yaseen, a Lilongwe based artist born 19 March 1995 in Dedza, Mayani Traditional Authority Tambala, expressed his sadness in an interview and , it crushes the mission when every Nasheed artist wants money because it cost them at the studio.
"I have been witnessing some artists whenever they are called for a certain religion functions. They demand a certain amount of money for them to attend a function. I feel this is not good, the message must be free, our mission as artists is to spread the message of Allah Subhannah Wataala free to everyone," says Yaseen.
Allie Yaseen who recapitulated his career as a nasheed artist in 2015 has four calling nasheeds titled; Kiyamah, Ramadhan, Zomwe ndimalota featuring Adam Tiyesi and Help me featuring Winji.
"My dream and my mission is to spread my message to all Human kind throughout the world, and I wish to bring those messages that I feel my fellow artists have not yet reached the people," he says.
However, Allie Yaseen said, he is coming with his new album very soon and assured all his followers to keep waiting with a keen interest.
For more contact Allie Yaseen on WhatssAp , +265 880 67 70 66.