By Faham Banda
New Muslim students at the Mzuzu University (Mzuni) have been urged to work hard if they want to succeed in their studies.
The call was made yesterday during a welcoming ceremony for the first year Muslim students at the University organised by Mzuni Muslim Students Association (MUMSA).
Speaking during the ceremony, MUMSA Patron who is also a lecturer in the department of Library and Information Science Mr. Hamis Lack implored the new students to be different and unique while conducting their academic matters.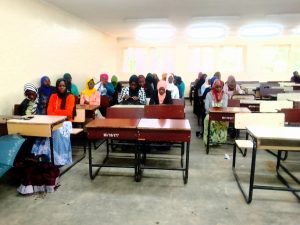 Lack tipped the students to be unique in handling their academic life to excel on and off the campus.
"Being a different person and doing things uniquely enables you to think of best ways on how to do your studies, therefore your success will be assured at this institution", he said.
The patron further encouraged the new students to always uphold their Islamic beliefs by being steadfast, observing daily prayers and refraining from bad behaviours.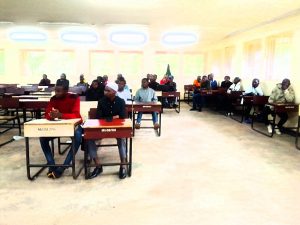 Concurring with Lack, Mr. Twalibu Tandwe, a Co-patron and lecturer in the department of biological sciences said students should work hard by ensuring that they are attending classes and taking assignments seriously.
Tandwe also highlighted a need for students to have course outlines and read before going for their lectures.
He said, "A good student should have a course outline and read before attending lectures".
Tandwe further warned the students to refrain from cheating during exams arguing that it has bad repercussions to one's academic life at Mzuni once caught.
Shakira Bwanali, a first year students doing Bachelor of science in water resources management said she was impressed and encouraged with the advice from the patrons.
"I was really impressed and encouraged with the advice from our patrons and that i will ensure that i follow them" she said.
In his remarks, Chairperson for MUMSA, Aumer Deza thanked the patrons for accepting to come and talk to the new students and also reminding continuing students on pertinent academic and religious matters.
This academic year, Mzuni has received over 40 Muslim students.