Today, 16th April, 2023, Brother Ousmane Chunga has distributed Ramadhan packages to Muslims in Nkhotakota district, Muslim Media Agency can report.
Brother Ousmane Chunga told Muslim Media Agency that he reached out to over 100 Muslims.
"Today, I was in Nkhotakota in the area of Traditional Authority Malengachanzi where I was distributing Ramadan Packages to over 100 Muslim brothers and sisters from Chamba 1 & 2 , Kamtunda, Mbalame, Chimunde and Chota village," he told Muslim Media Agency.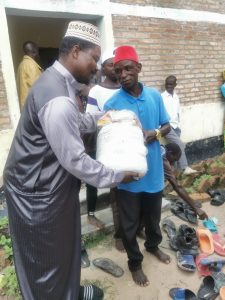 uh
Brother Chunga says it is a must to share and spread love during the Holy Month of Ramadhan hence the donation.
"Islam teaches us to be a hand of giving hence this month as Muslims, it is our duty to do so," he says.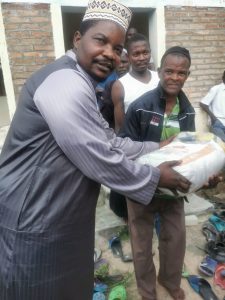 The beneficiaries in the area have commended Brother Ousmane Chunga for the packages.
"Now, we have food for Iftar and Suhoor for the remaining days of the Holy Month of Ramadhan. May Allah bless people who have made this possible ," Sister Fatuma Phiri told Muslim Media Agency.
Meanwhile, Brother Ousmane Chunga commends Brother Naeem Abdul Razzak, a Muslim businessman based in Lilongwe for bankrolling the initiative.