A well-wisher has renovated Nkhandwe mosque in the area of village headman , Nkhandwe, Traditional Authority Malengachanzi in Nkhotakota district , Muslim Media Agency can report.
Sheikh Stambulie Shaban Aims who is the Imaam at the mosque commends the well-wisher for the gesture.
"Alhamdulillah, our prayers have been answered , well-wishers have renovated our mosque and it is now looking very modern , " Sheikh Shabaan told Muslim Media Agency.
The Muslim cleric added that the well-wishers also bought a beautiful prayer mat and now Nkhandwe Muslims have a better place to pray from.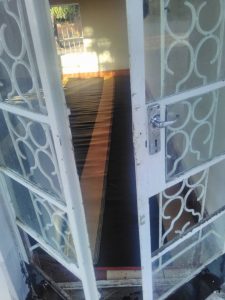 Ms. Khadijah Latibu is one of the Muslims in the village and commends the funders of the initiative.
"Our mosque was in bad shape but now we have a good house of Allah. Sincerely, I need to commend people who have put in their money to make this project a success, " she says.
Among others, the mosque has new glass windows and doors and modern tiles. Nkhandwe village has over 200 Muslims.