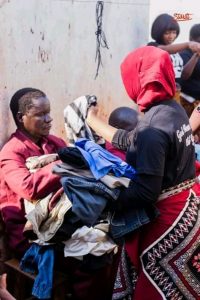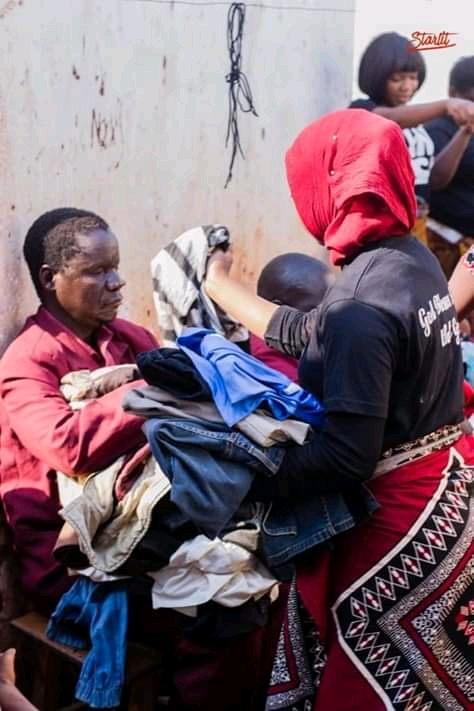 Youths in Malawi's capital, Lilongwe have teamed up to form an initiative called "Help the Needy project."
The founder of the project, Grant Jaha Soko told Malawi Muslim Website that the aim of the program is to help the needy people in Lilongwe and sorrounding districts.
"Help the Needy project is an initiative made up of youths whereby we help the elderly, the blind, orphans and widows among others. We do this once per month ,"Jaha says.
According to the founder,the project started in July, 2019.
"The project started in July 2019 and so far we have managed to visit four different locations. We started with Salima district where we donated beddings and some household items to a widow,"
"Recently,we visited elderly people at Mchitanjiru, Chiuzira villages and Chinsapo location in Lilongwe where we donated items such as soap,sugar,salt ,soya pieces,candles,matches and clothes," Jaha says.
The youths contribute money to meet their needs. In addition, they are selling "Help the Needy" branded T-shirts at K5000 each to generate funds to keep the project running.
However , the funds are insufficient to meet their needs.
"The challenge so far is financial problem. The group is composed of the youths whom most of them are students so it is very hard for members to contribute enough money to reach out to many needy people,"
"Adding to that we lack transport means and that is why mostly we are just donating within Lilongwe," Jaha says.
According to the founder, in next few years, he wants the project to reach several districts and change people's lives.
"We want to reach that level of building houses for the needy people and establishing businesses for them among others," he says.